Worldwide Arts Society
A downloadable game for Windows
Worldwide Arts Society is an incremental deck-building game: choose which artists to enroll, which currents to follow, which art forms to develop, and your arts society might soar!
The adventure begins in 1799 with founding figures such as Francisco Goya or Germaine de Staël, and hits the 21st century with Beyoncé and Bong Joon-Ho.
Each artist has several different effects on the society's influence, so it's all about building a viable and diverse collective with a solid synergy! W.A.S is a solo project by Antoine Ramo.

Controls
Play with the mouse. Cards or actions are selected with a left click.
The right click can be used to zoom on a Card or on the info panel.
You can scroll through Cards or Domains depending on your cursor's position.

Basic Instructions
To develop your society, you'll have to:
• Enroll new Artists. Click the "Draw" button of a given Domain, and then click the card of the Artist you prefer. It'll cost you some Aesthetic Impact.
• Unlock & update Domains. Click the "Unlock" button of the last Domain to unlock it. You can then update this Domain with the "Next Era" button to make more Artists available. Both of these actions will cost you some Cultural Impact
• Unlock & upgrade Currents or Bonuses in the "Directions" shop. Currents are required to enroll any artist attached to them. Bonuses multiply your global output. Both can be upgraded. These actions will cost you some Paradigmatic Impact.

Detailed System
• The Artists. There are 20 different Domains, ranging from painting to video games. These are unlocked one at a time. Each Domain is divided into 5 distinct eras, and each era unlocks 10 Artists. If you want to enroll one, 5 possibilities will be randomly picked among the unlocked Artists of the corresponding Domain. You may then pick your favorite, or pay to redraw if none suits you. Artists who belong to a specific current won't be available unless you unlock it. Once unlocked, it can be upgraded, and the Artists linked to it will have their output amplified.
• The Output. Your Society's influence is divided into 4 different variables :
Cultural Impact, which allows you to unlock more Domains
Aesthetic Impact, which allows you to unlock more Artists
Paradigmatic Impact, which allows you to unlock more Currents
Social impact, which has an influence on the other 3 Impacts
• The Effects. Each individual Artist comes with 3 or 4 Effects out of the hundreds available. These Effects can influence different Currents, Domains, Areas or Impacts. For each domain, an Artist can be chosen as a Trendsetter. Their peers will then amplify their Effects (titles excluded). You cannot replace an established Trendsetter until you've enrolled another Artist in the corresponding Domain. There is also a small (but growing) number of seats available for global Trendsetters.
• The Ethics. Several factors affect the gauge which measures your society's Social Impact : if you fail to gather a diverse group, your impact will be negative. On the contrary, if some of your Artists are also activists, it may make it positive. Finally, in addition to the 1000 available Artists, there are 50 Shameful Influences which may show up and make things difficult for you. They're icons such as Picasso, Disney, Stravinsky or Lovecraft, and they have a history of abuse, racism or fascism. If you fail to react, it will lower your Social Impact. If you sacrifice some Aesthetic Impact to banish them from the group, your Social Impact will rise.
• The Interfaces. In addition to the game's interface, a list interface can be accessed by clicking the stats panel. It allows you to browse through the complete list of your society's Artists. You can sort it as you like by clicking any of the column titles (name, era, domain, currents, tags, gender, effects). To make the game more accessible, in both interfaces, a right click can be used to enlarge a card, or the information panel, so that it is easier to read.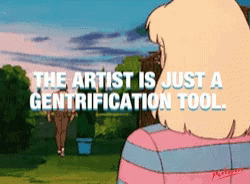 | | |
| --- | --- |
| Status | Released |
| Platforms | Windows |
| Release date | Feb 19, 2021 |
| Rating | |
| Author | Ramo |
| Genre | Simulation, Card Game, Educational |
| Tags | 2D, artgame, Deck Building, Experimental, Historical, Idle, Incremental, Singleplayer |
| Average session | A few hours |
| Languages | English |
| Inputs | Mouse |
| Accessibility | One button |
Comments
Log in with itch.io to leave a comment.
Hello. The game is very interesting. I would like to translate the game into Russian language. Is this somehow possible?
on my mac it says the application can't be opene
Hi,
Thank you for reporting this!
Unfortunately, I won't be able to repair the mac version shortly because I don't have access to a mac device. Sorry for the inconvenience.
This game's really cool! Something easy to click around on when I don't wanna think real hard but still wanna have fun learning new stuff about a topic I enjoy. Haven't had any issues with the game itself (no bugs or anything) and the UI is easy to read/figure out, which are things that can go a little sideways with games such as this.
I tried to download the Mac version and it said the file was damaged and could not be opened.
Hello schuylerdade, and sorry about that!
I tried re-uploading the original file. Hope it'll work!
Unfortunately, I don't have access to an Apple device, so I won't be able to make and test a new MacOS build right now if this one doesn't work.